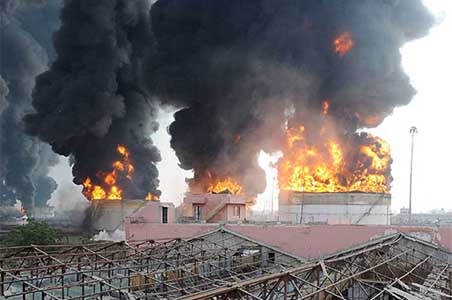 The nightmare continues for lakhs of people in the Pink City. The massive fire that broke out at a major depot of the Indian Oil Corporation in Jaipur on Thursday evening, is still raging - and may take hours to burn itself out.
Two more people have died of burns, taking the official death toll to six. Over 150 are injured and 5 lakh people have been evacuated from the area. The losses are estimated at over Rs 300 crore.
A central committee will probe the blaze and submit its report within six weeks. Meanwhile, the government has decided to relocate all oil depots of IOC, IPCL and BPCL outside the city and 30 km away from the present location.